Welcome to my world! 

​​​​​​​
Will these photos stay with you forever?
Nowadays, when we are flooded with thousands of digital images, having a beautiful printout of a photo in your hands, framed in an appropriate frame, becomes priceless and timeless. An unprinted photo does not physically exist, it is easy to lose it. Moreover, it gets lost among thousands of stored digital images.
Professional photo sessions and high-quality prints have a special purpose. This is the story and heritage of your life, which should be immortalized with great sensitivity and presented in a unique form, giving them a beautiful setting... the photograph held in your hands becomes a personal work of art for you. These are no longer some virtual, digital images. This is a real photography!​​​​​​​
Time is passing inexorably, so do not hesitate and make an appointment for a unique photo session to together capture in the frame and materialize what is important to you...
... Create your story with me ...

​​​​​​​
Here are some things you should know about me :-)
I speak Polish, English and French.
From an early age, I showed manual skills and a love of art. I became seriously interested in photography in 2012. 
I studied photography in Paris at Spéos - École de Photographie having obtained the European title of Master of Photography (specialization: Studio) and the French professional title of photographer - RNCP, where I learned all the secrets of photography, as well photographic, lighting and printing techniques.
As a curiosity, I would like to add that I am also a master's degree from the Faculty of Law and Administration in Lodz... although my biggest dream was to apply to the Academy of Fine Arts. Pragmatism then triumphed over passion. But life plays tricks on us! You can't escape destiny ;-)
Following my heart, I also completed a professional course introducing the noble photographic process - the wet collodion plate at Studio Ambrotype in Paris, conducted by Mélanie-Jane Frey, a world authority in this field.
My works have been awarded many times in international photo competitions (ND Awards, IPA, MIFA, APA, DFA), as well as published and presented at many exhibitions in Paris, Geneva and Chania. Details below.
What else about me... I enjoy spending time with books on art, good coffee, long walks and capturing in the frame fractions of seconds that make up "that" decisive moment...
The most important things in my life are: love, health, photographic creativity and endless curiosity about the world.
See you soon !
... on a coffee, on a walk or at OUR PHOTO SESSION...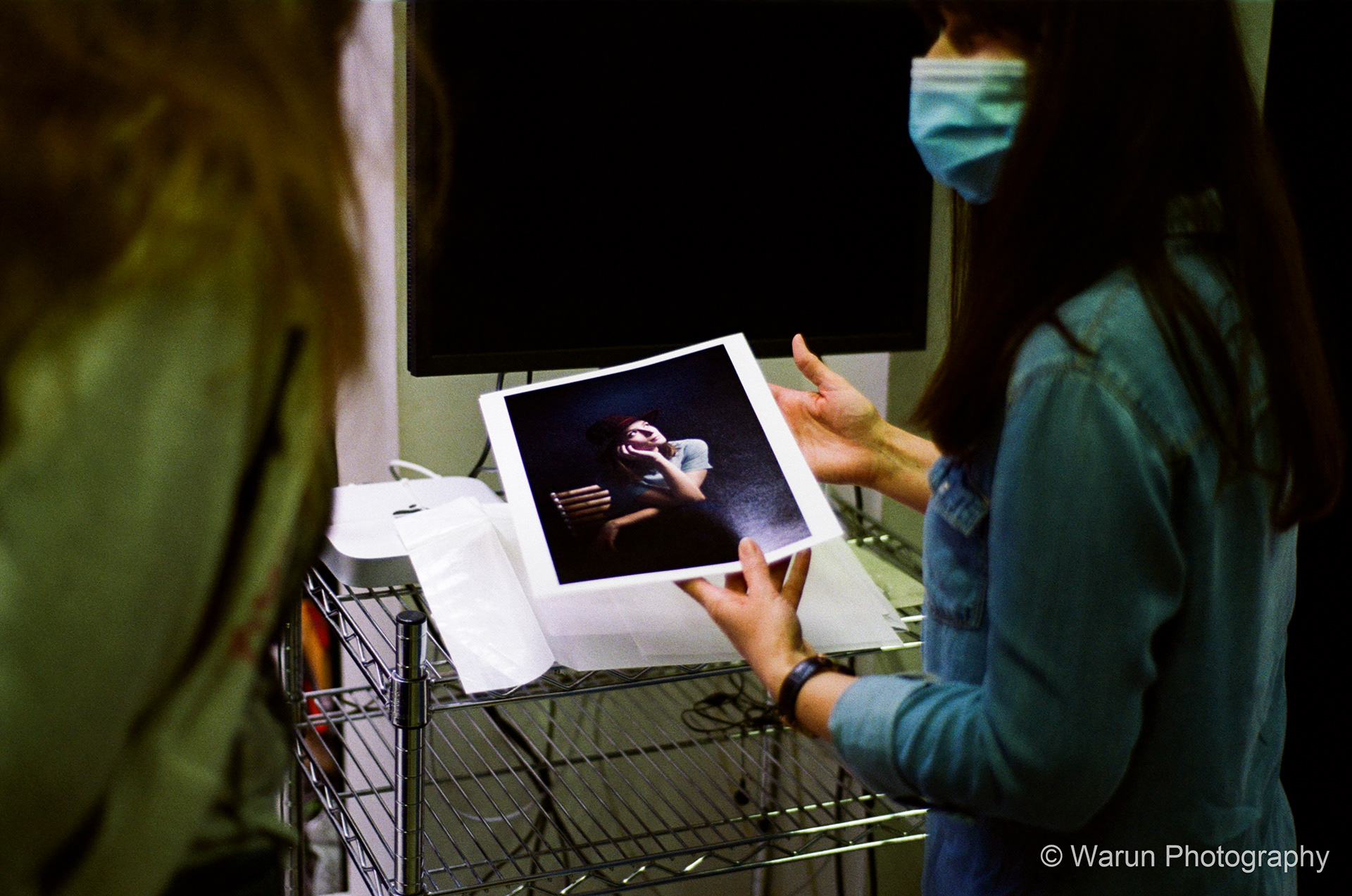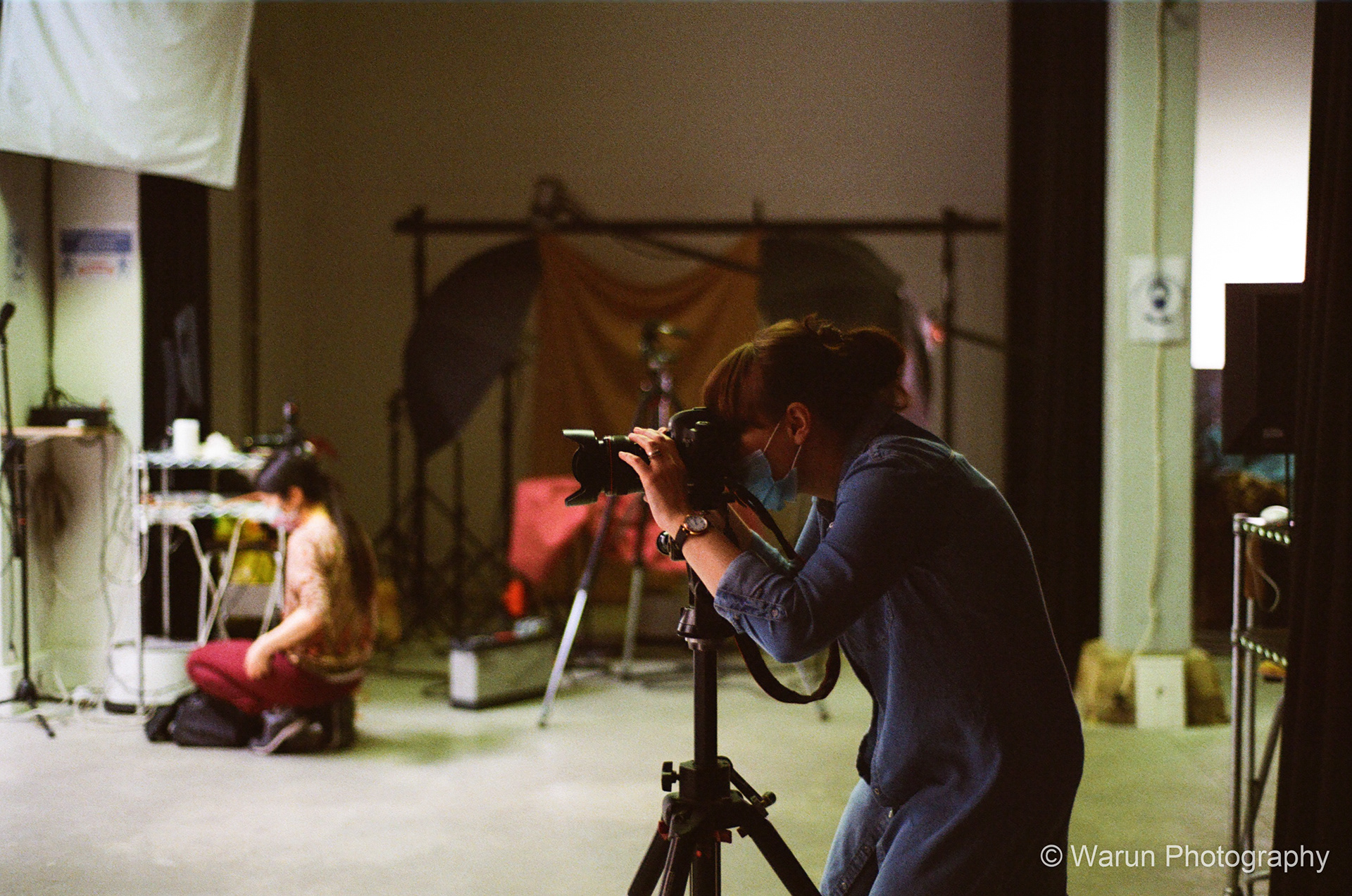 Here you can see me during my work. Photographs by my friend ©

Warun NANTHASAKULKARN

.
Exhibitio

ns & Publications
2023 - 

Swiss Photo Club | 

MABE Gallery | 

collective exhibition |

 

Genève, Suisse | July

 2023
2023 - 

Swiss Photo Club | 

Humanit'Art Gallery | 

collective exhibition |

 

Genève, Suisse | 

March 2023
2022 - 

Swiss Photo Club | 

Humanit'Art Gallery | 

collective exhibition

 | 

Genève, Suisse.|

 October-November 2022
2022 -
Lodz P

hotographic Society |
 collective exhibition "Self-portrait in square" | Lodz, Poland | January 2022
2021 - SPEOS gallery | exhibition | Paris, France | September 2021
2020 - SLIDE magazine | publication | Paris, France |  July 2020