You can learn more about my achievements - see details below
I'm Ewa Brykowska. I'm a portrait photographer...the photographer of memories. 
My work is a combination of photography, printing techniques skills and love with art, which makes me a creator of your souvenirs.
A digital image becomes a real photography only as a print. Nowadays, when we are flooded with thousands of digital images, holding a beautifully framed high-quality print becomes precious and timeless.
I created A fraction of a second with life passion for photography, art and printing techniques to transform your memories into materialised high-quality physical form. Something beautiful and unique for you and your family. Something durable enough to share with next generation...
I don't succumb to momentary trends, so my photography is timeless. I will print your memories on long-lived art paper (with proper treatment, it can survive for over 200 years !!!) and framed it in a professional elegant frame or design an exclusive photo album with your favourite photos. I can also create a video full of magical memories for you. Let's talk about it :-)
As a mother, I perfectly know how quickly children change. Especially the youngest ones. We take thousands of quick shoots by smartphone which are important for everyday communication with family and friends. 
But do these photos will stay with you forever?
Professional sessions and high-quality prints have a different goal.  It is a story of your life, which should be shown in a special form. Digital images are not enough... Printed photography holding in your hands becomes for you like a piece of art. They are no longer some virtual, digital images. They became a real photography. 
Time goes very fast, so don't delay and arrange a unique photo session to catch and materialise what is important to you...
... Create your story with me ...

​​​​​​​
Some things you should know about me :-)
I can speak Polish, English & French.
From an early age, I showed manual skills and a love of art. I became seriously interested in photography in 2012.
I graduated from the Spéos – École de Photographie in Paris, achieved Master's degree in photography (specialisation: Studio) and French professional tit

le of
photographer - RNCP, where I learned all about photography, lighting and printing techniques. As a curiosity, I would like to add that I am also a master of the Faculty of Law and Administration in Lodz, Poland... in a field so related to art ;-)
I also finis

hed the professional introductory course in wet collodion photography process in the

 Studio Ambrotype in Paris, taught by
Mélanie-Jane Frey, the world-class authority in this field.
My works have been awarded many times in international photo competitions
 (ND Awards, 

IPA, MIFA, APA,
 DFA) as well were published and featured at exhibitions (to learn more check my achievements below).
My favourite things: art books, g

ood coffee, a 1

0 km run and kee
ping the fractions of seconds crteated "this" decisive moment... which made me deeply aware of the work of Henri Cartier Bresson. 
The most important in my life are love, health and endless curiosity of the world.
​​​​​​​
... for a coffee, on a 10 km run or at our PHOTO SESSION :-D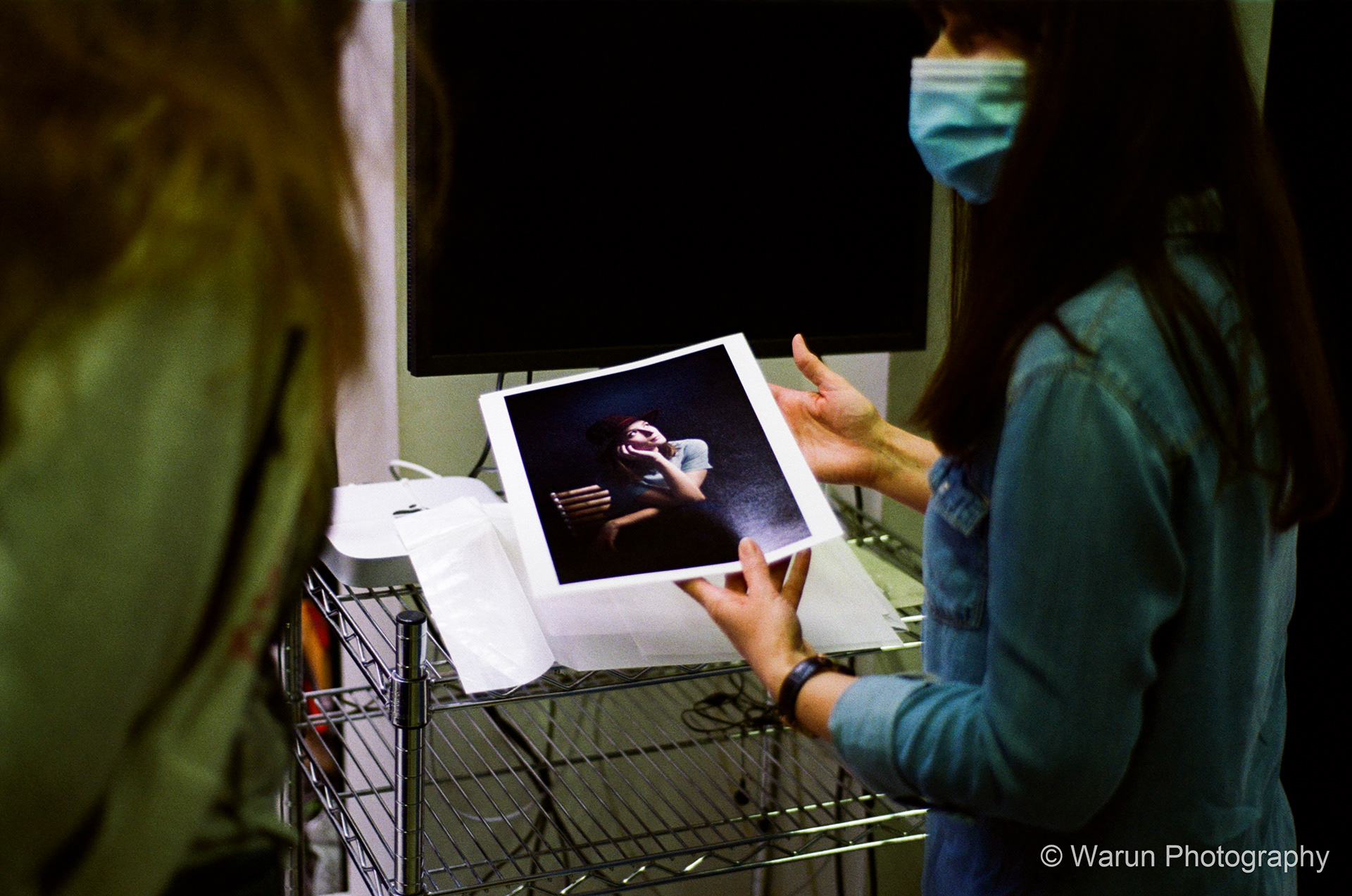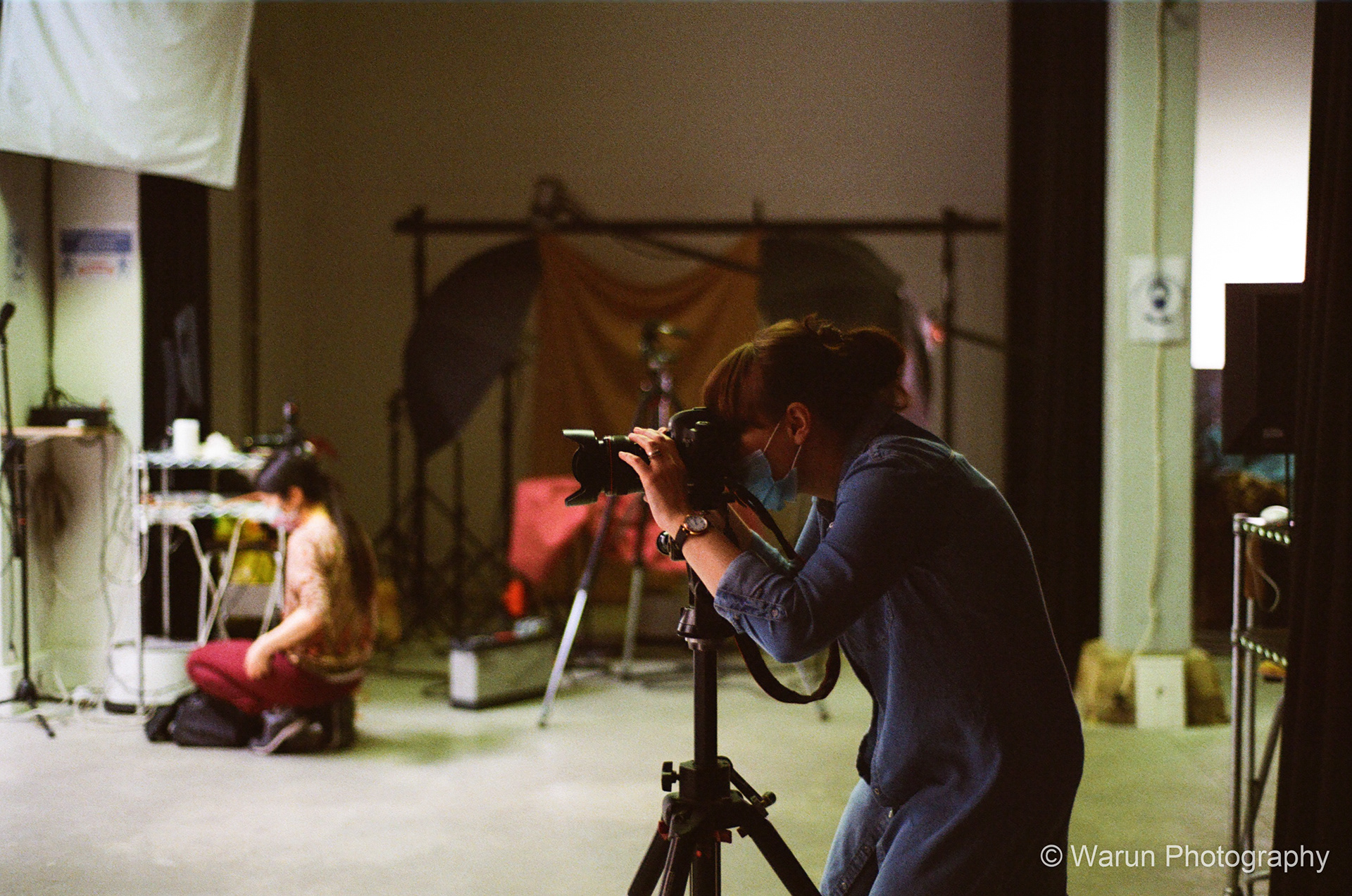 Here you can see me during my work. Photographs by my friend ©

Warun NANTHASAKULKARN

.
Exhibitio

ns & Publications
2022 - 

Swiss Photo Club, 

Galeria Humanit'Art,

collective exhibition

,

Genève, Suisse

, October-November 2022
2022 -
Lodz P

hotographic Society
,

collective exhibition "Self-portrait in square", Lodz, Poland, January 2022
2021 - SPEOS gallery, exhibition, Paris (France), September 2021
2020 - SLIDE magazine, publication, Paris, France, July 2020